About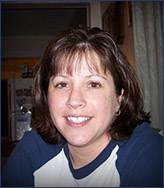 Hi! I'm Harmonie Ponder.
I founded Ponder Consulting in 2007 to provide small to mid-sized businesses with experienced, professional website development, search engine optimization (SEO), and Internet marketing.
Anyone can create a webpage. What Ponder Consulting does better than anyone is to make your website a marketing tool, visible to search engines—and to your customers. It's the difference between a billboard and a neon sign. It's the difference between simply building a website and harnessing the power of the Internet to help your business succeed.
Ponder Consulting
• has over 15 years of successful experience in successful marketing and over a decade of online marketing.
• is an expert at optimizing websites so they appear high on search engine rankings.
• was one of the first companies in Michigan to become adept at WordPress, a popular and powerful tool for building search-engine-optimized websites.
• creates positive return on investment for your website 100% of the time.
• increases the visibility of your business on the Internet, which leads to more hits—and more sales
Ponder Consulting has an established track record in helping companies succeed with their Internet marketing. For example, these clients achieved the following results after I optimized and managed their websites.
ABC NYC Limo
-$13,000 increase in website sales in 2010
"Harmonie Ponder is solely responsible for the success of my websites and for creating 20 percent of my total business! I simply cannot recommend Harmonie Ponder and Ponder Consulting highly enough."
— Russell Figaredo, president ABC NYC Limo
When my clients succeed, I succeed—I take your success personally. I deliver on time; my rates are reasonable; I stand behind my work. With Ponder Consulting you get an experienced Internet marketing consultant, an SEO pro, and a WordPress whiz.
Ponder Consulting Team Members
I'm a PHP developer who handles the software-design and coding of custom websites and backend business management applications. I've also been known to write custom WordPress themes, specialized plugins, and to spice things up with jQuery. In my free-time, I hike, take photos, and still manage to ride a skateboard without dying.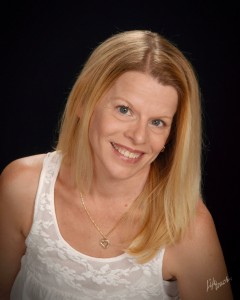 Carol Petersmarck, Certified Graphic Designer
Carol is a seasoned graphic designer dedicated to developing materials that are eye-catching to readers. She effectively integrates strong branding elements into all forms of marketing. Her deep appreciation
for the written word and aesthetics allows her to enhance visual communications using effective branding. Carol excels in graphic design, desktop publishing, printing technology, direct mail, and website design. Carol has been designing for print and online media for over 2 decades. Carol is a wife, mother of 5 children, and step-mother to 4 more. In her spare time (which is rare) she likes to draw, paint, read, and watch romance movies.
Kate DeVries
Kate's role at Ponder Consulting is many faceted. She answers phones, troubleshoots when necessary, graphic design with her BA from WMU and anything else as is needed. In her spare time, she enjoys kayaking the AuSable River or spending time fishing at her cabin on the lake with family.
Mission Statement
To provide a complete web solution, encompassing the areas of web design, web hosting and search engine marketing. To follow up with excellent customer service and facilitate a strong business relationship that will be mutually beneficial to our overall success.