Press Release
FOR IMMEDIATE RELEASE
Ponder Consulting Receives 2014 Best of Grayling Award
Grayling Award Program Honors the Achievement
GRAYLING December 10, 2014 — Ponder Consulting has been selected for the 2014 Best of Grayling Award in the Business Consulting Services category by the Grayling Award Program.
Each year, the Grayling Award Program identifies companies that we believe have achieved exceptional marketing success in their local community and business category. These are local companies that enhance the positive image of small business through service to their customers and our community. These exceptional companies help make the Grayling area a great place to live, work and play.
Various sources of information were gathered and analyzed to choose the winners in each category. The 2014 Grayling Award Program focuses on quality, not quantity. Winners are determined based on the information gathered both internally by the Grayling Award Program and data provided by third parties.
About Grayling Award Program
The Grayling Award Program is an annual awards program honoring the achievements and accomplishments of local businesses throughout the Grayling area. Recognition is given to those companies that have shown the ability to use their best practices and implemented programs to generate competitive advantages and long-term value.
The Grayling Award Program was established to recognize the best of local businesses in our community. Our organization works exclusively with local business owners, trade groups, professional associations and other business advertising and marketing groups. Our mission is to recognize the small business community's contributions to the U.S. economy.
SOURCE: Grayling Award Program
CONTACT:
Grayling Award Program
Email: PublicRelations@awardservice.org
URL: http://www.awardservice.org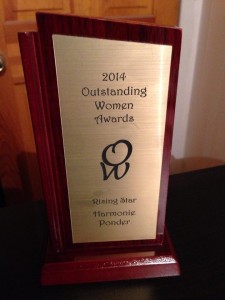 On September 11, 2014,  influential community leaders, business women and entrepreneurs gathered for the first annual Outstanding Women's Gala Awards Dinner in Berkley, Michigan to honor the winners and learn from their inspiring stories.
One winner of the Outstanding Women's Gala Awards is chosen for each of the following 10 award categories:
Woman of Achievement is a woman who has attained a high rank and utilized her position, stature and expertise to effect positive change for the LGBT community in Michigan.
Outstanding Entrepreneur is a female business owner who not only strives to build a great company, but also contributes to the success of other women entrepreneurs.
Mentorship Award goes to a woman who serves as an example of hard work and effective management and who demonstrates a powerful commitment to mentoring other women and helping them advance.
Charitable Giving Award goes to a woman who has gone above and beyond through initiatives to provide services that benefit other LGBT community members in need.
Rising Star is an up-and-coming female in our community.
Activist Award goes to a woman who has worked to improve politics, policies or practices effecting change for women at her job or in her community.
Community Leader is a woman who has used her time and talents to bring people together as a leader and role model in the community.
Women in the Arts Award is a woman artist or musician who has shared her talents with the community and followed her talents and passion for the arts.
Team Leader is a woman who has used her time and talents to create, manage and bring teams together in sporting and other group events.
Harmonie was the recipient of the Rising Star Award, an up-and-coming female in the community.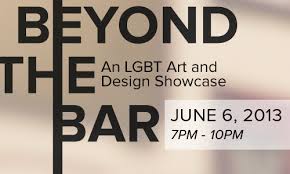 Ponder Consulting is pleased to announce their inclusion in the 3rd annual Beyond The Bar LGBT Art Showcase.
The top LGBT artists in the Metro Detroit area have been chosen to be showcased at Beyond The Bar, the premier Motor City Pride Kickoff Event sponsored by AIGA Detroit This represents the shows 3rd year which has grown to become the largest LGBT art show in the country and features the most outstanding art from the LGBT community including websites, logos, photography, painting and sculpture.
Ponder Consulting is pleased to announce their inclusion in this. The work was chosen by a committee made up of artists and design professionals and was chosen based on its concepts/subject, impact, process and aesthetics. Ponder Consulting submitted their work and was excited to learn that the website www.barbarapayton.com, designed and built by Harmonie Ponder, was chosen to be showcased this Thursday at the opening gala.
The event, which begins at 7 pm at the Start Gallery in Detroit, offers visitors the opportunity to enjoy the amazing art being offered by the Metro Detroit LGBT community while enjoying delicious appetizers, beer and wine as well as music by DJ Lena and a silent auction to benefit the Ruth Ellis Center. A $5 donation is suggested. Attendees will also have the opportunity to vote for their favorite piece in the show with top vote getters being displayed for the rest of the Motor City Pride Weekend. A link to the event can be found here:
https://www.facebook.com/events/148581218649663/ or http://detroit.aiga.org/event/beyond-the-bar-2013-an-lgbt-art-and-design-showcase-2/